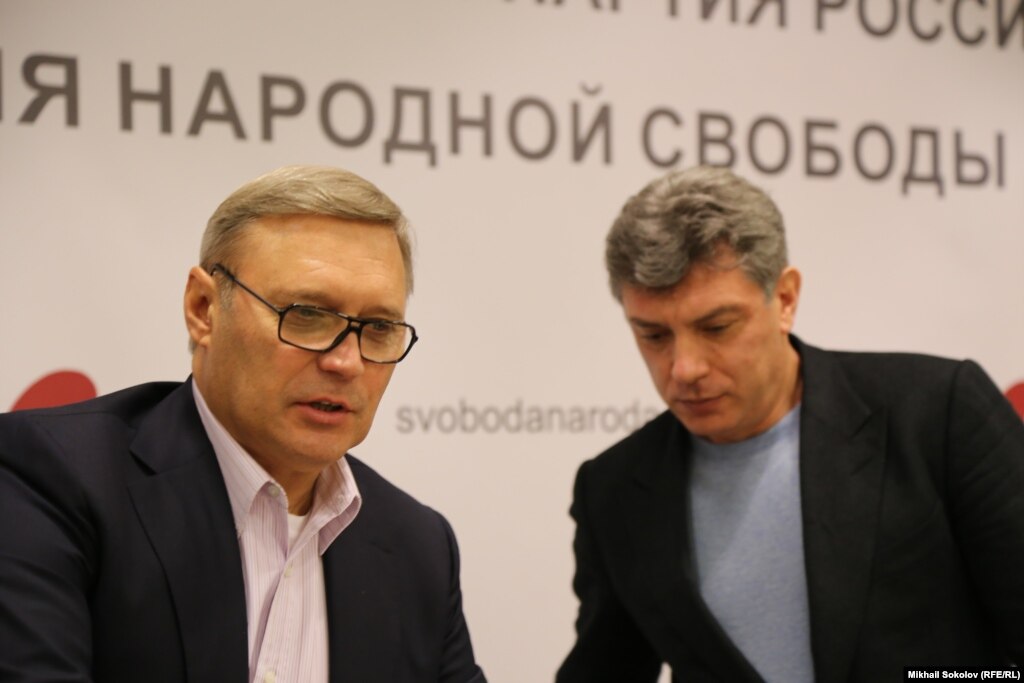 My friend and companion, co-chairman of our party RPR-PARNAS Boris Nemtsov is under arrest.
Boris was standing in the middle of a broad pavement on Tverskaya street peacefully talking with colleagues. A police lieutenant colonel with no apparent reason decided that Boris was getting in somebody's way and ordered to detain Nemtsov to the utter astonishment of numerous witnesses. Next day the Tverskoy court contrary to all common sense and the testimony of the witnesses made the unjust ruling to keep the deputy of the Yaroslavl regional duma Boris Nemtsov under arrest for 10 days.
That's what sometimes happens in our country. The madness and cynicism of the authorities never stop amazing people. The love of freedom and dissent of our citizens, their willingness to protest against arbitrariness and lawlessness are infuriating the authorities and they step up repressions hoping to keep the society in the state of fear. But they are getting the contrary result. Now it is absolutely clear. Under similar circumstances our other comrades were detained and then arrested: Aleksey Navalny, Ilya Yashin, Nikolay Lyaskin and Nadezhda Mityushkina.
There is no doubt that the judges imposing insane unjust sentences must be punished for intended violation of human rights. We shall do our best to have their names included in the visa ban lists. And after the change of power in our country, in the near future, their actions will be investigated in accordance with the law.
We demand that the illegal court rulings be recalled and our companions, as well as all the other citizens who were demonstrating their disagreement with the arbitrariness of the authorities, be immediately released!
Printer-friendly version
    Events for the same date
    Event headlines